Incredible Hunting Experience

EXOTIC game HUNTing PRICES
Nilgai Hunt
Nilgai, also called bluebuck is the largest Asian antelope. The nilgai is indigenous to the Indian subcontinent, and Hindus accord it the same sacred status as cattle (both belong to the subfamily Bovinae).  Accordingly, the nilgai is the only one of the four Indian antelopes that is still abundant in it's wild habitat..

PRICE: $6,500

Additional Nilgai bulls $5,500
Blackbuck Hunt
The blackbuck is a moderately sized antelope, standing from 29 to 33 inches high at the shoulder and weighing an average of 84 lbs.  The long, ringed horns, that resemble corkscrews, are generally present only on males, and measure from 14-27 inches long.
PRICE: $5,000

Additional Blackbuck bucks: $4,000
Our 4-day, 3-night exotic game hunting package includes:
★ Comfortable lodging with private bath and cable TV in each room
★ Large 12-foot flat screen satellite HDTV
★ Delicious Meals
★ One-on-one hunting guide
★ Dressing/skinning/caping/quartering of game
★ Access to pistol and rifle ranges
★ Nightly bonfire in the large fire pit
All hunting packages begin the first day at noon and end at noon on the fourth day.
Not Included: Airfare, rental car, firearms, ammo, liquor (beer, sodas, waters included), Texas hunting license, gratuities.
ADDITIONAL FEES:
★ Additional bucks: $3,000.
★ Non-hunting guests: $350 p/day, p/person.
★ Extra day stay: $400 p/person
★ Deposit: 50% of hunt fee due at booking
IMPORTANT:
Once a hunter takes a shot at an animal, unless the shot can be confirmed a miss by video or visual confirmation by the guide, that the animal is considered shot and the hunters tag will be filled. The cost of all animals, weather retrieved or not is the responsibility of the hunter and full price with applicable trophy fees will be charged.
A hunt is considered officially ended when you 1) wound an animal, 2) have filled your tag or 3) your hunting days have expired.
Filled hunters are welcome to stay on the property for the total number of booked hunt days. Although La Perla Ranch does not guarantee all guests their game, we feel each individual has a great chance of filling their tags.
Other Activities include:
★ Pistol course
★ Long range rifle course
★ Off-road vehicle tours of ranch
DEPOSITS:
A 50% non-refundable deposit is required. Balance due 30 days prior to hunt. Deposits are non-refundable, unless hunter can be replaced at full price. We are not obligated to replace hunter or refund money if a guest must cancel.
Upon receipt of deposit, we will send a confirmation packet with receipt and contract. All hunts are booked on a first-come, first-serve basis. We will not hold your reservation without a deposit.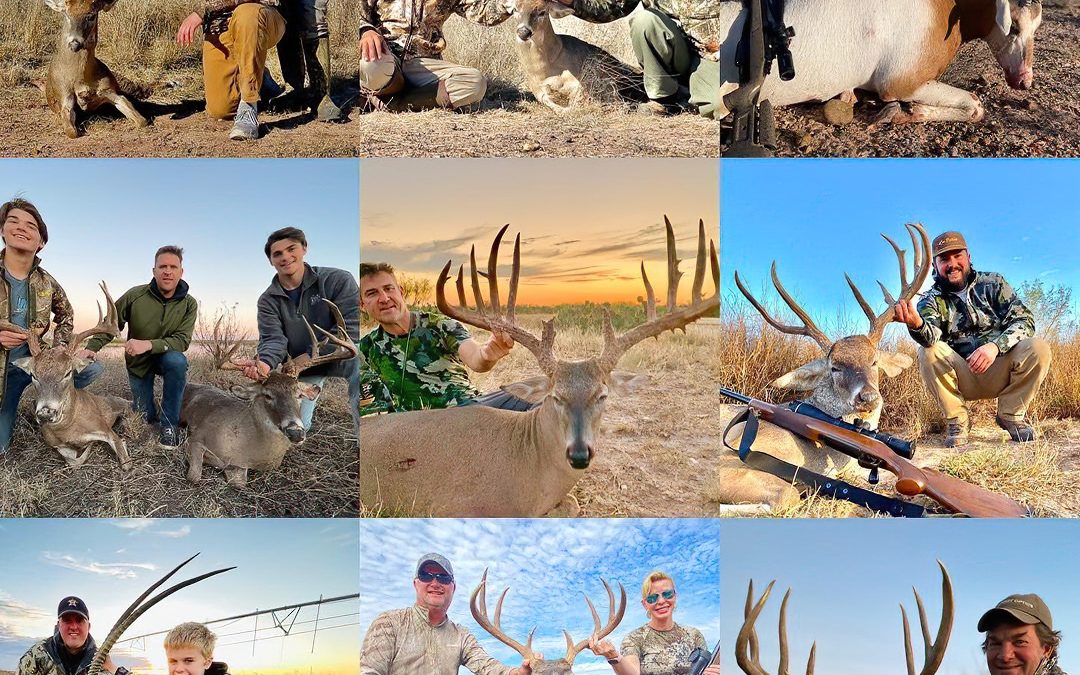 Visit Us
Only 35 minutes south of the Laredo International Airport, La Perla Ranch is centrally located on US Highway 83 midway between Laredo and Zapata, Texas.